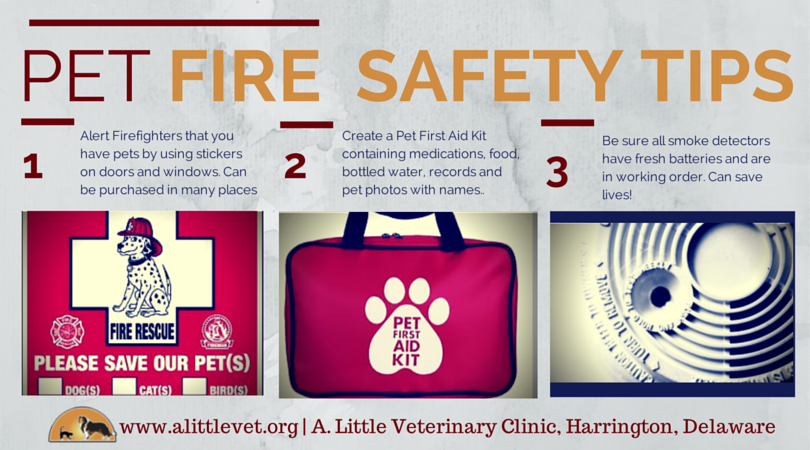 Fire safety and awareness is not only important for your home, but also for protecting your pets during a fire or unexpected emergency.
Here are some simple steps to create your evacuation plan:
Be sure that all SMOKE DETECTORS, have fresh batteries and are in working order.
Designate one family member to be responsible for EACH PET in case an evacuation is needed.
Alert Firefighters of the pets in your home! Use stickers on doors and windows indicating the number and kind of pets in your home. These stickers can be purchased at pet stores, humane societies and fire departments.
[Read More....]